Kickstarter for Ross McElwee's New Movie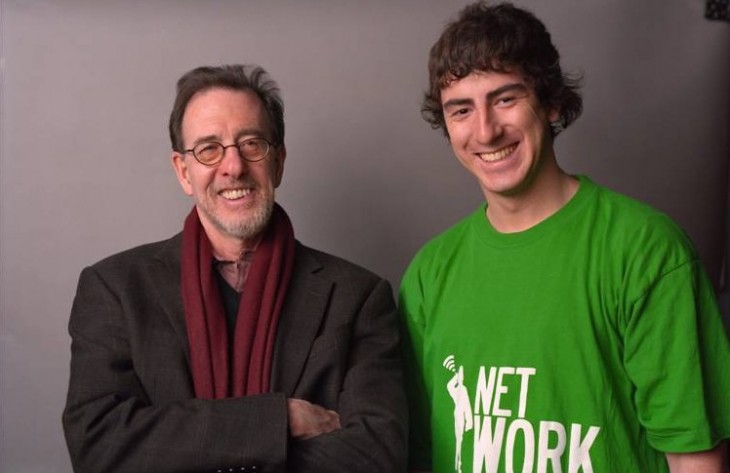 Now Ross McElwee is on Kickstarter, and he needs your help! Although I somehow never had a chance to take one of his classes, Ross was a frequent presence around the basement of Sever Hall at Harvard. I first met him when he made an excellent cameo appearance in my film Camera Noise. Later I provided some sort of technical support while he was editing Bright Leaves, although I can't remember what it was.
For those of you unfamiliar with Ross, here is one of the best quotes I've ever seen about anyone:

"If Ross McElwee were a novelist instead of a creative-nonfiction documentarian, he'd have awards by the mantelful, he'd be an Oprah's Book Club millionaire, he'd be beloved by—at least—the 47 percent of Americans who reportedly read literature of any stripe. His sympathetic, cogent, witty voice would make seductive reading, satisfying a contemplative intercourse we've long since learned not to associate with movies. In a less supercool, more thoughtful world, McElwee's new film would be an event, to be sighed over by reasonable adults, and imitated by ambitious camcorderists." —Michael Atkinson, The Village Voice
But Ross makes movies, so he doesn't go on Oprah, he goes on Kickstarter. He finished Photographic Memory last year and now he's trying to release it. Support him! You can pledge to pre-order a DVD right now.