I did an interview with Rob Feld for Editors Guild Magazine a couple months ago, and had my picture taken by John Clifford on my lovely Brooklyn roof about a month ago. Today I got a copy of the July/August issue and there's a big picture of me on the cover looking squinty yet casual.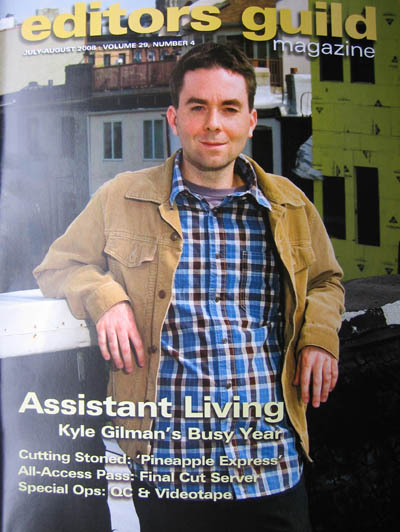 Sorry for the bad quality, I don't have a scanner and it's not online yet. Also, note that Pineapple Express didn't get the cover photo. Someone at the magazine has a warped sense of priority.
The article is quite extensive and I've definitely been paraphrased and edited for brevity. I just hope I don't come off like a jerk.