The LA Times reviewed La Commedia a few days ago and in addition to loving the opera, they included a great photo of the show. You can just see the tiny "Screen E" in the upper left above the yellow construction office.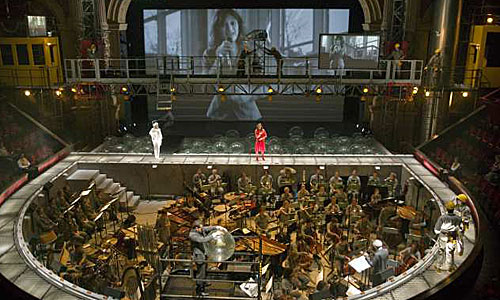 In the foreground, that's the devil holding a soul. He's about to rise up on that platform. It's all very dramatic.
As the LA Times says at the end of the article, the show was recorded so we can make a DVD. It's all in HDCAM and I'll be combining it with the HD footage I edited earlier to make a single-screen version of the show suitable for home viewing.