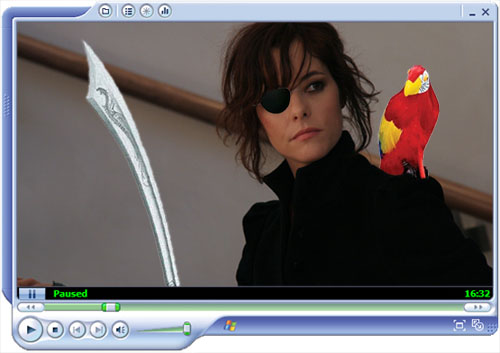 In somewhat exciting news, Fay Grim is available for illegal download from the usual places that people get those sorts of things. I'm not going to link to any sites because I don't want to encourage any more people to take money out of the producers' pockets, but I am happy to see that there is even enough interest in the film for someone to go through the trouble of ripping it, compressing it, and uploading it; and that there are currently almost 600 people downloading it on Bittorrent. Of course, the picture quality isn't great, and the audio is half a second out of sync (making it nearly unwatchable) but I wouldn't want it to be high quality. Maybe some people will get a taste of it and want to see it for real.
When I was distributing Hal's last movie The Girl From Monday, I got an irate email from a fan in a foreign country who was upset that we had cruelly decided not to release it in his territory. He told me that he would be forced to download it illegally. I told him that we'd love to release it in his country but we hadn't found a distributor who was interested, and in the meantime, if he could point me in the direction of an actual copy of The Girl From Monday available for download, I would send him a free DVD screener. Well, I never heard back from him, but I'm also fairly certain there were no copies of The Girl From Monday floating around on the Internets because the interest level wasn't there.
But now there seems to be real interest, and most importantly, real marketing behind this movie. Although it seems like half the country has already had a chance to see it at a film festival, there's still demand for it on the Internet. It's a good sign I think.
But please, illegal downloaders, cut it out. With a movie as small as this, a few tickets here or there really do make a difference. Go see the movie in the theater, or rent it on DVD. Or watch it on HDNet Movies. Please.