Printing on DVDs, CDs, and oh let's be honest, you don't use Blu-Ray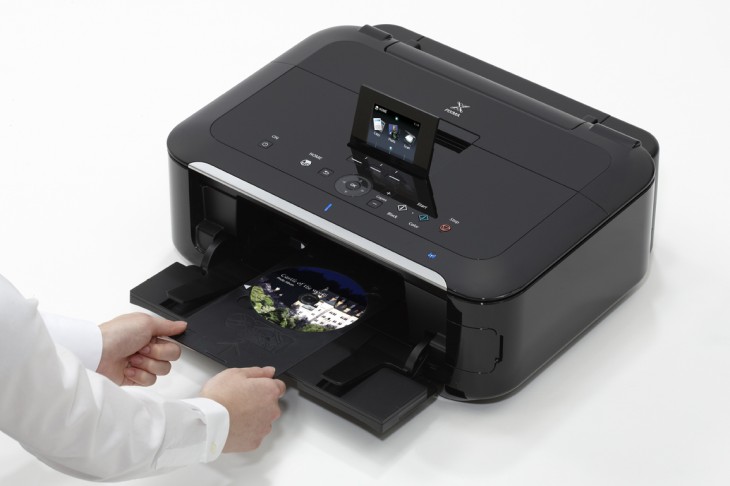 I've used Epson Artisan printers for the past six years to print attractive images on the DVDs I burn. I have terrible handwriting, and I think if you have the option you should make a good presentation. I got an Epson Stylus Photo R200 in 2004, and I upgraded to an R280 a couple years ago. I've purchased a few hundred Ritek RiData White Inkjet Hub Printable DVD-Rs and had great results both burning and printing on them. I always talk them up whenever I'm working at an office and I usually convince them to buy one, because nothing looks worse than Sharpie scrawl on a disc. It has always been dangerous to put a sticky label on a DVD. It can destabilize the disc, causing playback problems, and there is potential for the label to spin off and damage the player. I use clear slimline DVD cases so I don't have to print a case insert. Most of my DVDs are temporary anyway, so I don't worry about how they'll work without a spine label on a shelf full of DVDs. Standard Blu-Ray cases are translucent and work great without a case insert. I think it's important to put Blu-Ray discs in blue cases in order to avoid confusion. But of course I've had very little need to burn Blu-Ray discs, even though I bought a Blu-Ray burner hoping to get my clients really high-quality versions of their films. I've probably burned 5 discs in the past year. It definitely came in handy for screenings where you don't want to pay a couple hundred bucks to make an HDCAM tape. The trouble is they can't really be used for general use because you can't count on the recipient having a Blu-Ray player.
Today I decided to purchase a multifunction printer so I could get a scanner, and maybe a fax too, for the five times a decade I need to fax something. I was pretty sure the only printers that do what I needed were the Epson Artisans, but the Staples salesman pointed me towards the Canon PIXMA MG5320, which scans and prints on discs for only $99! I thought I'd give it a shot. These things are basically disposable considering the ink refill costs, so it's not a big deal if it turns out to be substandard. And faxing isn't that important.
So far I'm very happy. The print quality is great, the scanner scans, and the disc printing tray seems to feed more confidently than the Epsons. The whole disc printing process was always a little dicey on the Epsons.
I don't like to use the software that comes with the printer to print on discs because I like to be able to print straight from my design program of choice. Usually that's Illustrator. For the Epsons I've always used Brian Nash's excellent templates. I couldn't find a similar one for the Canon PIXMA MG5320. I found an old one for some other Canon printer, but it wasn't aligned for the current model. I revised it to line up with my printer, and I thought I'd upload it for anyone else who needs a template to print on discs with the MG5320.